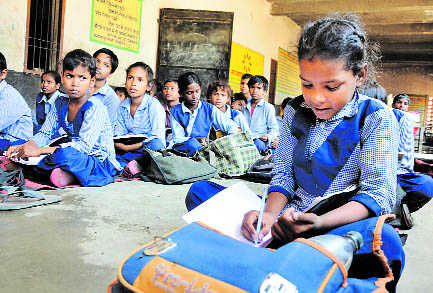 Overall development
The passing of the Bill makes the registration of all early childhood care and education centres functioning in the state mandatory
It will ensure overall development, care and education of children up to the age of six years, who will not be subjected to any kind of written or oral admission tests
The passing of the Bill will provide an atmosphere where control can be exercised on play schools, pre-nursery schools and child care centres run by various organisations in government as well as non-government sectors
It will ensure that basic quality services are available to the children in these centres
Tribune News Service
Shimla, March 31
Himachal Pradesh became the first state in the country to pass legislation on child care today. The Assembly passed the Himachal Pradesh Early Childhood Care and Education (Registration and Regulation) Bill-2017, which will ensure overall development, care and education of children up to the age of six years, who will not be subjected to any kind of written or oral admission tests. 
The passing of the Bill by the Vidhan Sabha today makes the registration of all early childhood care and education centres functioning in the state mandatory. The Union government has formulated the National Early Childhood Care and Education Policy-2013, keeping in view the need of care and education to children of this age group. 
Besides this, the Assembly also passed the Himachal Pradesh Medicare Service Persons and Medicare Service Institutions (Prevention of Violence and Damage to Property) Amendment Bill, 2017, and the Himachal Pradesh Court Fees (Amendment) Bill, 2017, tabled in the Assembly yesterday. 
Many such child care centres have been mushrooming in Himachal without any regulation and accountability to any authority. The passing of the Bill will provide an atmosphere where control can be exercised on play schools, pre-nursery schools and child care centres run by various organisations in government as well as non-government sectors, and ensure that basic quality services are available to the children in these centres. 
The registration procedure has been simplified by the Department of Social Justice and Empowerment by making provision of online registration of early childhood care and education centres. Further it has been provided that children will be given admission without any discrimination on caste, creed, religion, sex and disability. The provision of constitution of the Parent Teacher Association (PTA) within a month of registration of a centre has been made mandatory. 
To ensure safety and security of children, it has been provided that if any untoward incident occurs in the centre then head of the centre or institution will also be held responsible in addition to the perpetrator of the crime.