Former education minister Daljeet Singh Cheema said, "We had cleared the proposal and now it is up to Congress to implement it."
Written by Divya Goyal | Ludhiana | Updated: March 30, 2017 11:10 am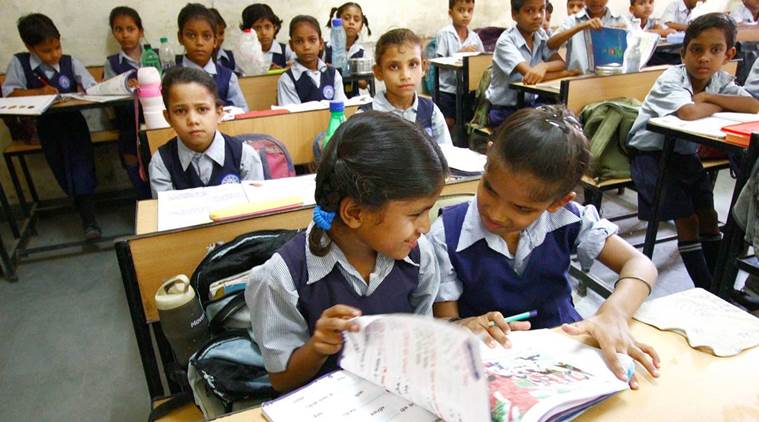 THE NEW admissions to government schools in Punjab are all set to begin from April 1 but the proposal to start pre-nursery classes at government primary schools is awaiting clearance from the Punjab Cabinet. Further, the teachers have now been issued orders (dated March 27) by DGSE office, stating that they have to increase enrolment in government schools and ensure maximum admission.
While private and playway schools are admitting children at three years or less, it is only at age of six that children are admitted in Class 1 of Government Primary Schools (GPS) in Punjab.
The teachers have now questioned the orders issued by the DGSE office arguing how enrolment can be increased when ground reality is completely different and parents are not willing to send children to government schools due to several reasons, including poor infrastructure, lack of seating arrangement and classrooms, admission in private schools at early age among others.
The orders issued to district education officers (DEOs) and teachers by office of Director General of School Education (DGSE) say "teachers have to ensure that maximum students are enrolled in government schools". Teachers have been advised to start awareness drives for parents and door-to-door identification of children in villages. The orders also say that teachers should make parents aware of free education and other facilities at government schools.
Speaking to The Indian Express, a primary school teacher head said, "It has been our demand since long that nursery classes be started in government schools. Parents prefer sending their children to schools at age of three or even less these days. Who waits till six to start schooling? Then English and other concepts which they learn at private nursery schools are way too high compared to what we teach them in Class I. Without starting nursery classes, they expect enrolment to go up."
Another primary school head said there is not even basic minimal infrastructure at government schools compared to private nursery schools. "We do not even get grants for benches and even floor mats. Students have to sit on the ground or we arrange mats through donation. How can a student who is attending private nursery classes at 2.5 years of age be expected to join Class I at five years of age? They start grooming children three years prior to us. Now, even in villages, parents prefer to send children to private schools."
Former education minister Daljeet Singh Cheema said, "We had cleared the proposal and now it is up to Congress to implement it. We had observed that children admitted to anganwadi centres are not getting proper grooming required to attend Class I. So, to compete with private schools, it was proposed to open nursery and pre-nursery at government schools."
Congress manifesto says, "Early childhood care and education will be integrated with school education and strengthened further. At present, no child admitted below six years of age in government school whereas parents do not wait for that long these days. They prefer to send the child to schools at a very young age. With government, there is a difference of opinion between departments of education and social security on this issue. There is little emphasis on education at anganwadi centres.'
Despite repeated attempts, School Education Minister Aruna Chaudhary did not attend calls and messages.
Inderjit Singh, DPI (Elementary) Punjab, said, "Yes, we had taken the proposal to Cabinet to start pre-nursery classes in government schools following approval of former education minister but it is pending and wasn't cleared by the Cabinet."
Gurjeet Singh, additional state project director, Sarva Shiksha Abhiyan (SSA), Punjab, who issued the orders, said, "It is a general advisory for the teachers to see that maximum students are admitted in government schools this time. They should move door to door and identify students who are out of schools and tell parents about free education we are providing."